Aluminum profile suspension bracket is generally processed by Chalco-8-4040
T slot aluminum profile
, which has the characteristics of simple and lightweight structure, no rust and maintenance free.
The aluminum profile splicing screen bracket is used for exhibition display. The
T slot aluminum profile
is used as a frame for easy installation and removal. The aluminum profile is not easy to rust, is lightweight, movable, and has a long service life.
Aluminum profile showcases are used for the exhibition of products and honors, and the samples and honors of various products of the enterprise, which reflect the variety of enterprise products and the strength of the enterprise. Convenient for customer introduction and item perspective collection.
This aluminum profile drawer cabinet uses
Chalco-8-4040
T slot aluminum profile as the framing material. The drawer material is made of cold-rolled plate and baked paint. It is equipped with universal casters for easy movement, durable and rust-free, maintenance-free.
Clean room is also called clean room, clean room, clean room or clean room. It means that indoor pollution can be controlled within a certain space, and mass production of pollution-sensitive products can be realized.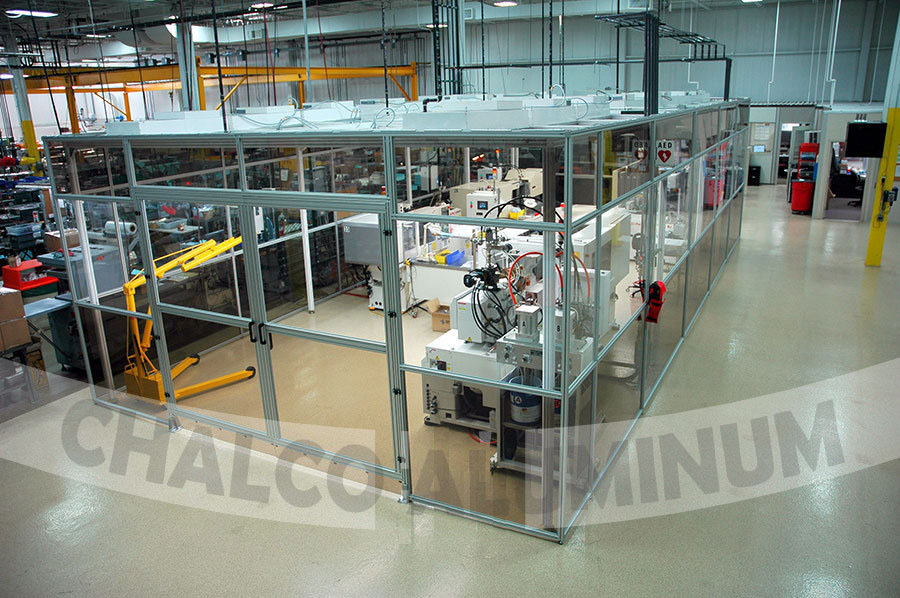 Frame aluminum products have good mechanical properties, high connection strength, large carrying capacity, beautiful and elegant surface, and corrosion resistance. The user can freely design according to actual needs and install it into a perfect mechanical device. High-precision parts simplify the assembly process, reduce the difficulty of assembly, shorten the workload, and fully improve production efficiency.
Mechanical equipment racks are products that are mounted on
T slot aluminum profiles
. Aluminum profiles can be used as equipment supports or equipment operating arms. The shape, load bearing, and special requirements of the equipment are important factors in selecting materials.
T slot aluminum extrusion
profile can be used as the support of the equipment or the operating arm of the equipment, and the shape, load bearing and special requirements of the frame are all important factors in the selection of the material.
Light shelves are a type of storage shelves. Shelf shelves types are named according to the bearing capacity of the shelves. Most of the light shelves are used when the load bearing is not high. Aluminum shelves can be selected according to the different needs of customers. All kinds of load-bearing light shelves, medium shelves, heavy shelves, etc.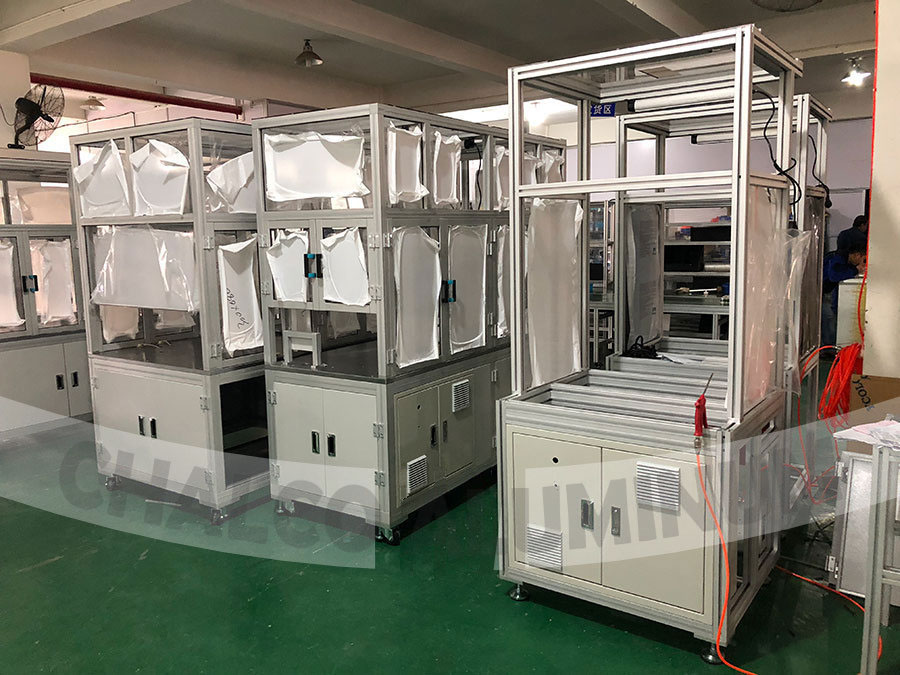 Flexible conveyor is a kind of large-scale machinery and equipment suitable for current enterprises, a product suitable for large-scale industrial enterprises to transport products, a machine used in the production chain.
The belt conveyor uses continuous or intermittent motion of the conveyor belt to convey various light and heavy items. It can transport a variety of bulk materials, as well as various small pieces of goods such as cardboard boxes and packaging bags. It has a wide range of uses.
Features of T slot aluminum profile:
1. Wide application range: suitable for machine frames, supports, doors, industrial automation equipment, workbenches, shelves, containers, ladders, etc. in factories and offices.
2. Convenient construction: With modularization and multi-function, it can quickly construct the ideal outerwear of machinery and equipment without complicated design and processing.
3. Beautiful and practical shape: light weight and high rigidity, simple and beautiful appearance without paint.
4. Strong expandability: unique T-shaped, groove design, no need to remove the profile when installing components, you can install nuts and bolts at any position, retrofit equipment is simple and fast.